State of the Ferret – June
Posted on June 6, 2019 at 5:22 pm by theBATCLAM
Hey everyone, happy June! And a big Happy Birthday to our co-creator Luke aka Gideon aka Salty Boi! Let's take a look at this weeks LIVE schedule!
So, where to start? We're so thrilled to have Star Minis back in the roster! And you bet our adorable red demon child is next! You should be seeing an update to Beelzebud next week as we kick off content for June!
Youtube is also going to see some new content as we wrap up our first horror game playthrough; Bendy and the Ink Machine! Subscribers have had access to the previous chapters this whole time, but we'll be posting them live very soon! Next up will be the Resident Evil 2 Remake and then the world is our horror oyster!
Now, we have been behind with Last Light on Youtube, in major part due to needing to finish our Arc 3 thumbnail, but our viewers will be happy to know Arc 3 will be the start of our videos have full video and not just a static thumbnail anymore! And remember, if you REALLY want to catch up you can download and/or listen for FREE on our Podcast Page.
The Postcards have also been a huge success! Right now you can only get them by earning 5000 Ferret Bucks or by being a Fierce Ferret supporter over on our Patreon! We have goals to bring them to other tiers, as well as other great stuff, with our big goal of hitting $500 on Patreon by the end of the year

Right now, you can see our postcards month by month on our discord server, but we'll be getting some new pages up on the site soon to show those off as well.
Lastly, don't miss out on our 12 hour Breath of the Wild co-op stream, raising money for The Trevor Project for Pride Month!
We would appreciate any and all shares/RTs to get hype as we raise money for charity! We're also giving out lots of great prizes, including Ferret Pride shirts and postcards!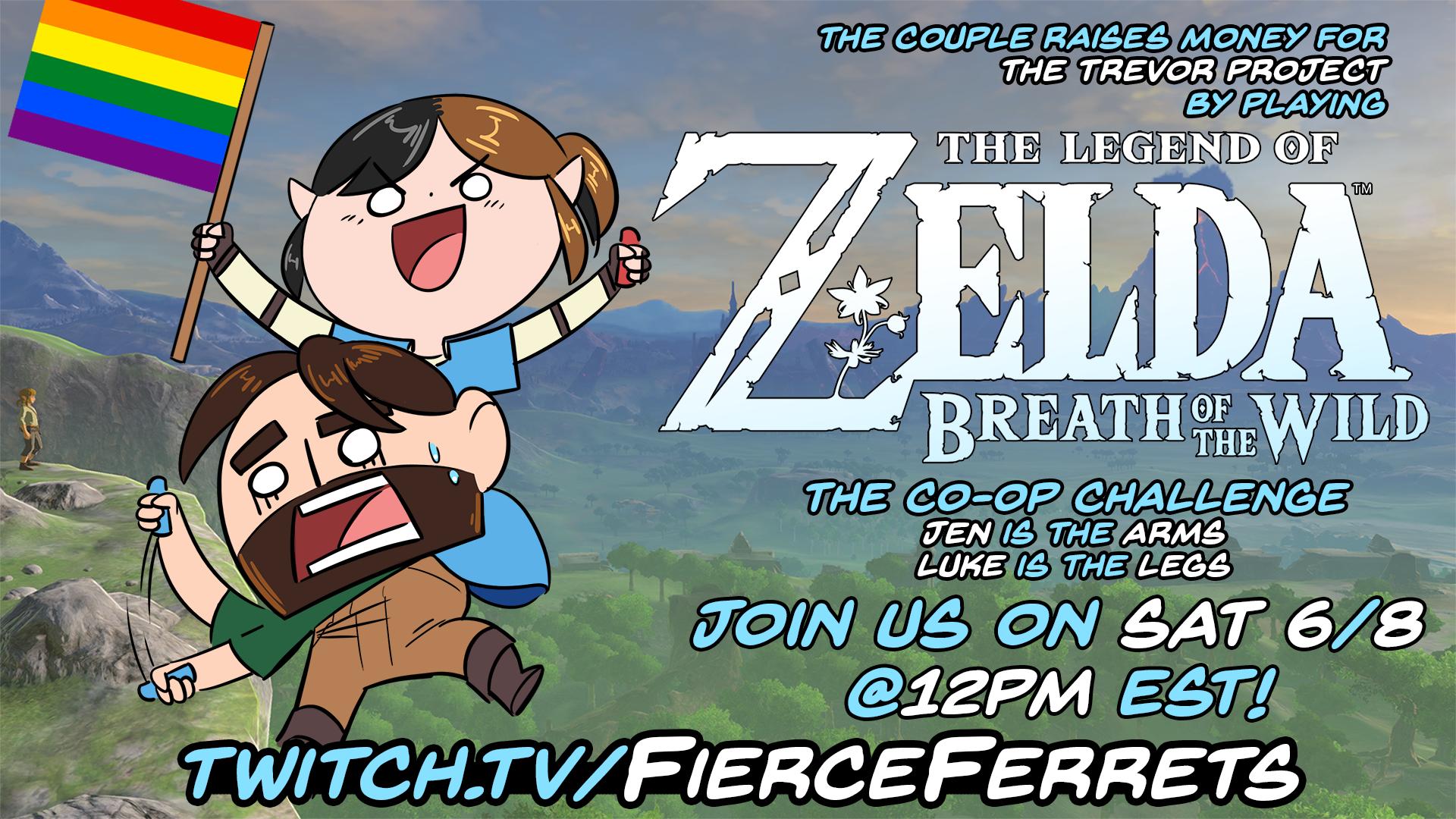 We're officially halfway through 2019 and it's been a rocky one, but we hope this is the start to things going up for all of us! Stay Salty!